WELCOME TO TOTAL OFFICE INTERIORS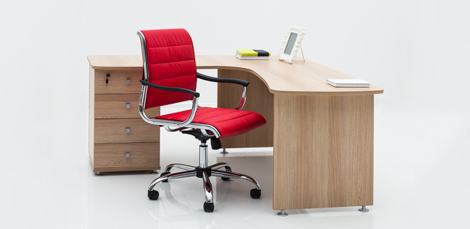 Our corporate headquarters and product showroom is conveniently located in Montgomeryville, PA to best serve our growing list of loyal customers. We offer many new and pre-owned office furniture and equipment products from names such as Steelcase, Haworth, Knoll, and many more.
With more than forty years of experience, the team at Total Office Interiors offers unmatched product knowledge and expertise, and focuses on delivering exceptional value to customers throughout every engagement. Formed in 2002 by Founding Principals Gene and Charlie Loughery, Total Office Interiors has become a respected and trusted advisor to a customer base that spans the healthcare, education, government, and commercial sectors. Gene and Charlie combine deep experience with keen business insight to form lasting partnerships with an expanding base of clients. To align company objectives with their own ideals, Gene and Charlie infused the company with a continuous purpose to provide world-class customer service that extends across all components of every systems furniture and equipment project.
At Total Office Interiors, we believe that our credibility only goes as far as our customers and our reputation will allow. To that end, our company's mission statement serves as a guiding principle in earning trust to build long-term relationships with our customers. We've gone to lengths to capture what we believe is the essence of what makes our firm unique, and why our customers choose us every time.
Total Office Interiors Mission Statement
To exceed customer expectations by providing creative, innovative, and cost-effective product and service solutions to meet any budgetary and operational considerations, regardless of the size and scope of the project.
To establish long-term customer relationships built on honesty, integrity, and credibility, with open and candid communication as a leading principle, as defined by our commitment to a single point of contact (project manager).
To deliver value to our customers by demonstrating our core competencies in analyzing project needs, developing project outlines and deliverables, and designing plans of execution that illustrate our oversight, accountability, and experience.
Our Services
Furniture
CAD Computer-Aided Design
Project Management
Relocation Services
Deliver/Reconfig/Installation
Cabling/Phone System Services
Brokerage Services
Leasing Options
Asset Management/Storage
Rental Services
Corporate Artwork